[Note: My apologies to those who previously entered! There has been a slight change in the giveaway rules so please re-enter the updated giveaway!]

Many of you may or may not remember but this giveaway was supposed to happen many months ago... I ended up forgetting about it (oops!) but while I was clearing out my room the other night, I found two neatly wrapped prizes ready to be won & shipped!
This giveaway is also split into two prizes; one for an international follower and another for a domestic (US/Canada) follower. Hopefully this giveaway will make two Makeup Kismet followers very happy!

International followers will have a chance to win the following:
- Stila Party In A Box (All Over Shimmer Powder in Kitten & Lip Glaze in Kitten)
- Annabelle Smoothie Eyeshadow Pencil in Acaidasiac & Licoriche
- Annabelle SmudgePaint in Skyline
& U.S./Canadian followers will have a chance to win the following: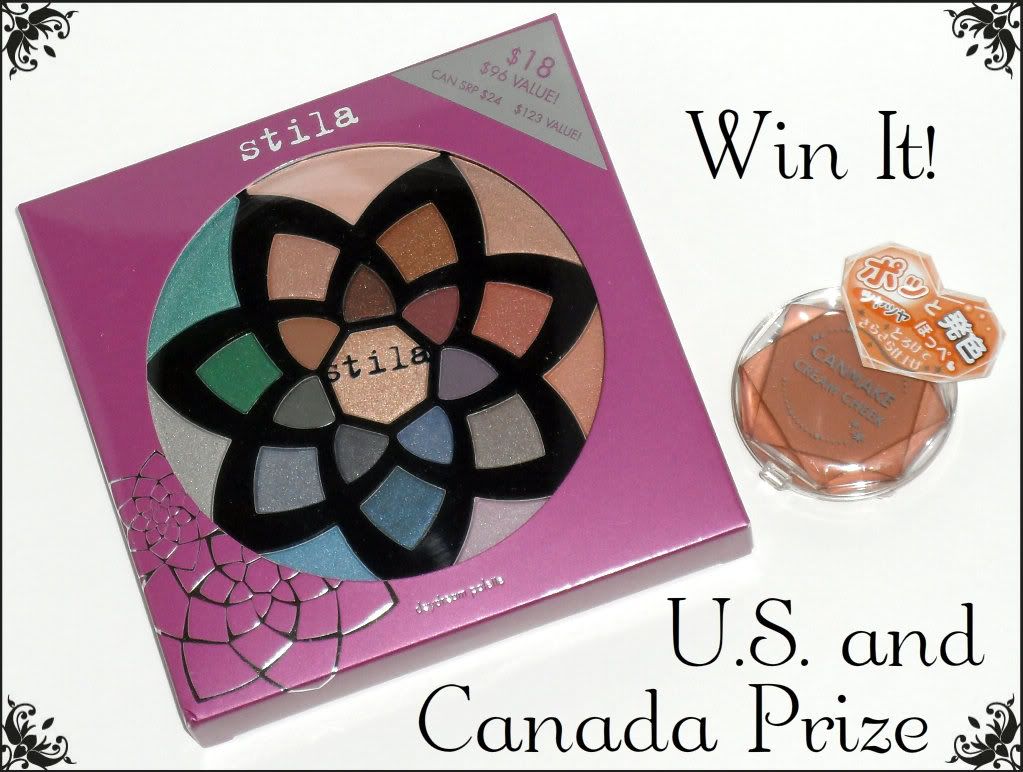 - Stila Daydream Palette
- CANMAKE Cream Cheek in #6 (Nut Cream)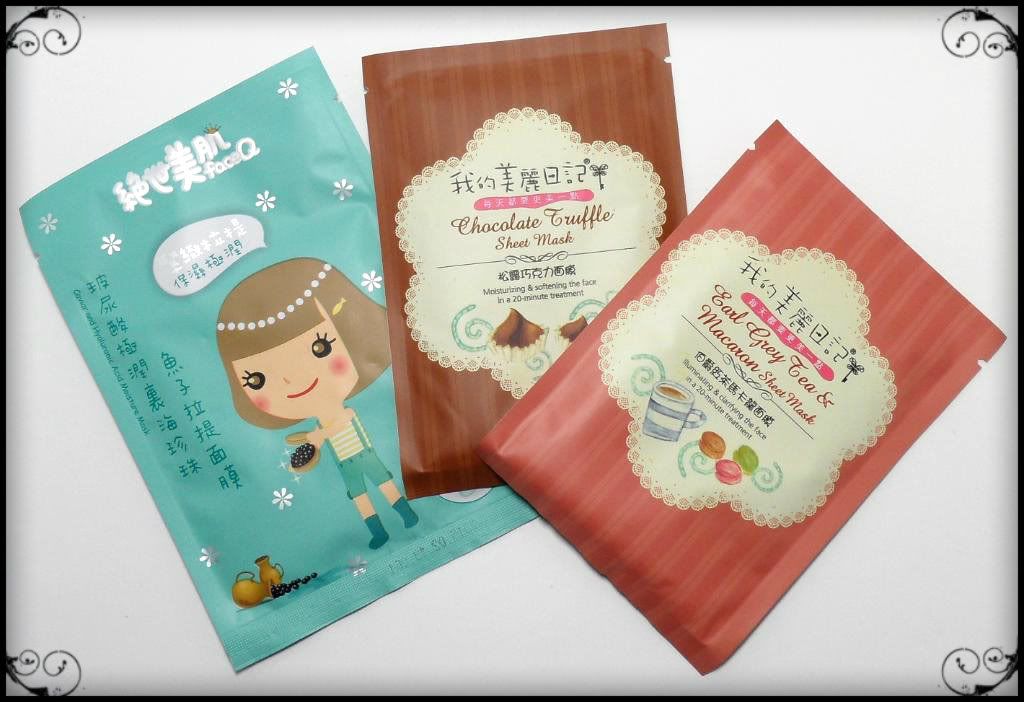 Both Winners will also receive:
- 1 Face Q Caviar and Hyaluronic Acid Moisture Mask
- 1 My Beauty Diary Chocolate Truffle Sheet Mask
- 1

My Beauty Diary Earl Grey Tea & Macaroon Sheet Mask
+ extra surprise goodies!
Now for the rules...:
1. Giveaway will end on April 17th, 2012.
2. This giveaway is open internationally.
3. Must be 18 or have parental/guardian permission to enter.
4. Must be a follower through Google Friend Connect, Bloglovin' or Twitter or email!
However, I will disqualify entrants if their accounts are strictly for signing up in blog giveaways.
5. Must leave a comment below (about anything!) with your Twitter handle (if you followed through Twitter) and email address that I can contact you with!
Additional entries:
1. Post about the giveaway on your blog (+1). It can be a post, sidebar photo (with a link back to the giveaway), but only do one! There are no extra entries if you do it all.
2. Tweet about the giveaway and leave a link in the comments below (+1).

Good luck!